As more and more credit unions expand into the commercial real estate lending market, CUBS has been there to help. We have grown to serve more than 35 credit unions in Georgia, Tennessee, Alabama and South Carolina.
CUBS is owned by these 6 credit unions:

Associated Credit Union serves over 150,000 members throughout the United States. Chartered in 1930, Associated CU offers a complete slate of financial services to its members and their families. ACU has 28 offices in metropolitan Atlanta, and four in Augusta, Georgia at its CSRA Credit Union division. With assets surpassing $1.2 billion, Associated CU has the capacity to meet your lending needs. Associated CU is headquartered in Norcross, Georgia.
Website: www.acuonline.org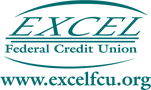 Excel Federal Credit Union provides members and businesses with exceptional financial services, including low-cost loans and competitively priced deposit accounts, plus all the convenience and access expected of a full-service financial institution.
Chartered in 1952, Excel serves over 14,000 members and over 400 Atlanta area companies and organizations, ranging in size from 2 associates to over 1000. Lending and operating decisions are made locally to ensure personalized service and the immediate attention you may not find at other financial institutions.
Website: www.excelfcu.org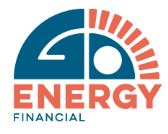 Go Energy Financial Credit Union is a different kind of financial institution, designed to serve all of your financial needs, from regular savings and checking accounts to a variety of loans. Our sole purpose is helping members reach their financial goals. Once you join, you're an owner and member, not simply an account holder. You'll see the difference when our staff gives you trustworthy advice based on your best interests and helps you choose options that fit your needs.
Website: www.goenergyfinancial.com

Founded in 1961, Peach State serves more than 44,000 members in Barrow, Clarke, DeKalb, Gwinnett, Jackson, Oconee, Richmond and Walton counties. Peach State offers membership to the employees of our sponsor Boards of Education and many select employee groups and associations. In addition, all persons who live, work, worship or attend school in Clarke County are eligible to join. Membership is open to immediate family and household members of eligible individuals.  It is our mission to provide quality financial services that meet the needs and exceed the expectations of our member-owners. We also offer a wide array of products and services designed to meet the needs of small to mid-sized businesses.
Website: www.peachstatefcu.org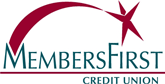 MembersFirst Credit Union was founded over 50 years ago by the employees of our sponsor groups. We are a not-for-profit financial cooperative insured by the National Credit Union Administration (NCUA) serving the employees of Wellstar Health System, DeKalb Medical, Paulding and Douglas County Schools and many other employee groups and their families.
Like our name says, our promise at MembersFirst Credit Union is to put the concerns and welfare of our members first, ahead of all other considerations. With our members' best interest in mind, we seek innovative ways to grow the credit union and deliver financial services that meet the changing needs of our members at every stage of life.
We are dedicated to the credit union philosophy of people helping people. In all of our interactions, we aim to exceed expectations, cultivate strong financial habits and safeguard our members' deposits by making responsible credit and investment decisions. We will always put our Members First!
Web Site: www.membersfirstga.com


Alabama ONE Credit Union is a full-service financial institution serving all the residents of Tuscaloosa, Pickens, Mobile, Jefferson and 18 other counties, including Fayette, Walker, Bibb, Hale, Greene, Lamar, Washington, Baldwin, Monroe, Escambia, Choctaw, Clarke, Wilcox, Marengo, Sumter, Morgan, Montgomery, and Shelby. It is still a member-owned organization with each member sharing equally in that ownership.
Web Site: www.alabamaone.org