ATLANTA (July 16) – Credit Union Business Services (CUBS) recognizes energy efficiency leadership at Fulton Supply Lofts.
"We have been very pleased to be a part of this tremendously important project," says CUBS Executive Vice President, David Polevoy. "Working with Joel Roth to finance this historic adaptive reuse has been a pleasure and honor."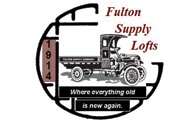 This project has offered many important contributions to commercial real estate, the city of Atlanta and the Castleberry Hill neighborhood. Notably, the property received a green, sustainable certification by Southface/Earthcraft, the first multi-family project to win this certification. More recently Fulton Supply Lofts has been featured in a GEORGIA POWER VIDEO for energy efficiency.
This property was also the recipient on May 11, 2017 of the Atlanta Urban Design Commission's Award of Excellence for Adaptive Use and Sustainable Design. CUBS was in attendance as Joel Roth accepted the award at a ceremony and reception in Atlanta.
Fulton Supply Lofts has 74 one and two bedroom loft apartments with original hardwoods. Originally built in 1923, many historic features of the building have been preserved, many incorporated directly into the apartments. The property features original heartwood pine beams and columns, and original brick and granite stone walls. Numerous movies have been filmed at the property and elements of sets from some such as Driving Miss Daisy (1989) have been preserved.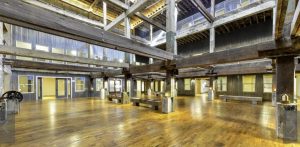 For more information about Credit Union Business Services (CUBS), please visit www.cubsllc.org.
About CUBS
CUBS was formed in 2003 as a Credit Union Service Organization (CUSO). CUBS provides commercial real estate services to borrowers on behalf of credit unions across Georgia and credit unions in Tennessee, South Carolina and Alabama.
CUBS is a center of commercial real estate expertise which enables the owners of commercial real estate to tap into the relationship, capital and benefits provided by credit unions, that are not available through traditional lending sources including banks, conduits, life companies and CMBS lenders.
Our relationships with commercial borrowers and brokers are expanding each year as the value of our services becomes more widely known and appreciated. CUBS originates, underwrites, closes and services commercial mortgages. We have processed commercial real estate mortgages on behalf of more than 25 credit unions. Each year additional credit union lenders seek to put money to work through CUBS.
We know our borrowers and our borrowers appreciate knowing that we are here to serve them. If you are making an acquisition or plan to refinance, contact us about your commercial mortgage. For more information about Credit Union Business Services (CUBS), please visit www.cubsllc.org.
###
MEDIA CONTACT:
Sandra Eide
Excel Federal Credit Union
5070 Peachtree Industrial Blvd.
Peachtree Corners, GA 30071
770-441-9235
sandrae@excelfcu.org
www.excelfcu.org